Harvest time…. down under!
February 27th, 2017 | Harvest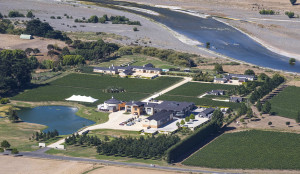 Having been in the wine business for so long, and having travelled so much, it's inevitable that I have befriended one or two wine makers around the world. Happily, I am still in contact with quite a number of them. We don't always chat about wine, but at this time of year my friends in the Southern Hemisphere, have only one thing on their minds – the 2017 harvest.
On the other side of the world (geographically opposed to our location here in North West Spain), is Christchurch on the South Island of New Zealand. Christchurch has had a pretty tough time in recent years – a series of damaging earthquakes, followed this year by drought and forest fires. Very recently hundreds of residents around the city had to be evacuated, 11 homes were destroyed and one pilot was killed when his firefighting helicopter crashed whilst dropping water.
The relevance of this story is that the summer of 2017 in New Zealand has been warm, dry and windy, and they had been anticipating a very good harvest. In the last few days however, one or two areas have suffered some rainfall, but fingers crossed, this will not be enough to do any lasting damage to the fruit – only time will tell. (Don't forget that this weather pattern very much mirrors our own experience here in 2016).
Meanwhile, out in our own vineyards, we have just about broken the back of this winter's pruning. Until now, our  2017 weather has been mostly dry, and apart from one short, wet period during the first two weeks of February, the sun has continued to shine. Last week our daytime temperatures were pushing 20°C (68°F), which to be honest, although very pleasant, is really just a bit too warm for this time of year.