New Year frost
December 29th, 2016 | Fiestas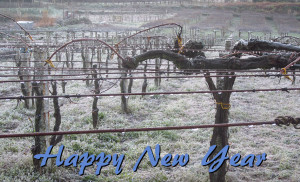 As we approach the end of the year it looks very much like the last few days of 2016 are going to be pretty cold – or at least cold for our part of the world. As I have explained many times before, owing to our proximity to the Ocean, we don't often suffer too many extremes of temperature. Rain and wind yes, but temperature, usually not.
In winter we normally experience only a handful of frosty days, and so in one sense we are actually quite lucky. The downside is however, the type of cold that we have; quite  damp and penetrating, and not at all like the crisp, dry cold that you might experience in places such as Madrid.
In any event, wherever you are, and whatever the weather, we wish you a vintage New Year in 2017.