Harvest 2016 – Day 5
September 20th, 2016 | Bodega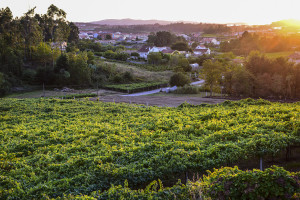 Once again the day started under bright sunny skies, a slight breeze, but nothing more. The back of our 2016 campaign was already well and truly broken, after four days of frantic harvest we were anticipating a slightly more relaxed day. Big mistake!
Owing to the three day break in our picking, there was already work to be done in the cellar as we were not only racking the clean must into clean tanks (after cold settling), but we were almost at a point where the first tanks could be seeded for fermentation. Of course any break in our picking also makes life more complicated, as the normally smooth transition from grape must, to fermentation, to wine is rudely interrupted. Instead of moving in a logical fashion from one task to the next, the order of priority becomes slightly less clear.
And so, expecting a reduced amount of grapes with no early morning rush of vehicles to unload, we set about our cellar work. By the time we realised that there would be more grapes than anticipated we had already fallen behind, and valuable pressing time had been lost. Quite logically, because our presses work on a programmed cycle (we calculate the optimum time and pressures required, according to the state of the grapes), it means that the time required for each pressing is fixed, and cannot be accelerated in any way. Time lost at the beginning, or during the day, can never be recovered.
In the end the volume of grapes received were what we would consider to be a normal day, but because of the delayed start, it also meant that we all had a late finish. Oh, for the benefit of hindsight!
(Today's photo – sunset over our small, one hectare bodega vineyard, with the Atlantic Ocean just visible on the horizon)