When fame can work against you
July 11th, 2016 | Press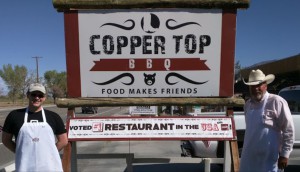 We all like to receive compliments, a bit of 'positive stroking' never did anybody any harm. And the same applies to our wines, we love to see positive reviews and read positive comments written about us, but then, in this age of social media, it is also possible that this can sometimes produce a negative effect too. Don't get me wrong, the very positive thing about the internet is that everyone is given the opportunity to voice their opinion, but then the downside is also that everyone is given the opportunity to voice their opinion!
Unfortunately, one of the drawbacks of receiving great reviews (points or stars), is that you are immediately put on a pedestal just inviting the would-be critics to shoot you down. For example, if someone is given very high expectations of your food or wine, then this could, in turn, lead to a bit of a disappointment, if what they actually experience is not quite as good as they had anticipated. When you find yourself at the very top of your game, then perhaps the only way is down, and so, in this way, it is almost better for the consumer to have no expectations at all in order that they can taste or eat with a completely open mind – the power of (pre)suggestion is always a powerful thing.
To be honest it's not quite so bad for wines, which are rarely 'rated' by the public (there is no Trip Advisor for wines as yet), but for restaurants and hotels this can really be a total nightmare. I recently read about a very humble Barbecue restaurant, the Copper Top, located in a very small town on highway 395 in California. With some 250 great reviews on Yelp, and hardly anything negative, my guess is that some algorithm suddenly decided that this small barbecue (built on the back of an 8ft trailer), was now the No.1 dining experience out of 600,000 in the United States. You can probably guess what happened next…. the place was simply overrun, not only by normal consumers, but also by professional food critics and the press. With queues down the street, running out of their now famous barbecue food in record time, it wasn't long before the crowd started to turn ugly. Not only were customers complaining for every small detail, but then other local business waded in with false reviews, simply in order to drag them down. The critics were merciless! So a rating that looked and felt good on paper at least, had now backfired horrendously for the poor unwitting proprietors.
My own opinion of this system has never really waivered – if you want to read the reviews of Castro Martin then fine, but why not simply buy a bottle, pull the cork and make your own judgement? In the end it's your own opinion that really counts!