Happy Independence Day!
July 4th, 2016 | Fiestas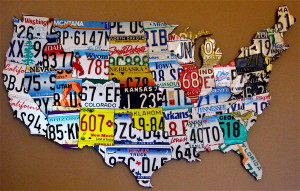 Just a quick post to say Happy Independence Day to our American friends and customers!
Meanwhile, here in Galicia, the summer holiday season and festivities are also well and truly under way. Our local beach (which is already overcrowded in summer) played host to a five-a-side soccer tournament this weekend. Not only did the temporary arena that they built take up about a quarter of the total beach area, but then it was accompanied by thumping music and a commentator screaming excitedly into his PA system all day…. Very relaxing for the visiting tourists!
So, if everyone is on the beach, then why not escape to the city for a bit of peace and quiet? Well, that wouldn't quite work either….. An all-day concert in the bullring of Pontevedra sent loud music booming around the streets of our fair city. Too bad if you needed to open your windows just a little in the hot weather. Ah, the joys of summer!