New flavours for 2015 vintage
April 1st, 2016 | April Fools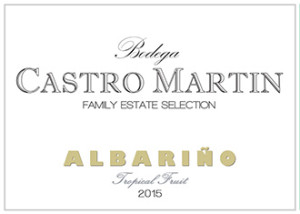 We have noticed over recent years the growing influence of the up-and-coming young winemakers in our denomination – many from outside the region. With them comes, not only new, updated winemaking techniques, but also new ideas of what an albariño should be. It seems that the latest trend in Rias Baixas is actually to do with the manipulation of the flavour profile of the finished wine, giving it a much riper, more exotic, almost tropical fruit. Of course, Galicia is almost as far removed from the tropics as you can get (especially at this time of year), but at least now our wines are going to reflect a bit more of a 'sunshine personality' in the future.
So how do we achieve this new style? Well, the answer is quite simple, and has actually been available to us for many years now. It's down to the strain of yeast that we use during the alcoholic fermentation. I always mention to our visitors that the salesmen who arrive at our door these days, selling our wine making products, now offer up a complete catalogue of different active dried yeast each with it's own distinct flavour profile. For white wines the choice is quite extensive and includes apple, pear, grapefruit, pineapple, butter (more for chardonnay based wines I think) and even banana. It would appear that the taste of the grape variety is almost secondary to the equation these days!
So, after much soul searching, and a couple of years of experimentation, Angela and I have finally succumbed to this new market trend. From the 2015 vintage we will be offering a range of three new fruit flavours – grapefruit, pineapple or another that we will simply call 'tropical fruit' (made from a blend of different tanks). I should add that we drew the line at banana flavour, which, whilst it had a certain appeal, was probably too far removed from our traditional albariño.
Over the next few weeks we will be in contact with our customers to get an idea of their preferences before we start our first bottlings, probably in May.