Natural Wines
March 14th, 2016 | Odds & Sods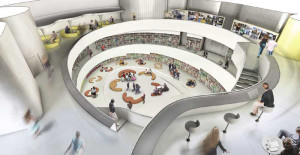 A few days ago I posted some comments about the different categories of 'Eco friendly' wine. Shortly after making this post I read a great tongue-in-cheek article written by Ron Washam, ex-award winning sommelier and contributor to the website of my friend Tim Atkin MW.
The premise of the article is that it is written in the year 2095 whilst visiting the World's Greatest Wine Library.
"Many of you may be old enough to remember Natural Wines. Natural Wines were wines said to be better because they were made using minimally invasive techniques. In the United States, the same techniques were used for what were later called "Natural Wars," like in Syria and Afghanistan. But the concept of Natural Wine began in the late 20th Century, and seems to have been a reaction to the degradation of the planet. Climate change was just being acknowledged, and fossil fuels were king. It was a primitive time, when elephants actually walked the Earth. So we can excuse the Natural Wine writers their ignorance.
I thumbed through the collected papers of Alice Feiring. Was it me, or did the papers smell vaguely of reduction? Feiring's work speaks often of biodynamics, the system of agriculture expounded by the 20th Century Austrian lunatic Rudolf Steiner (Austria was the birth place of many famous lunatics of the 20th century, a fact which also explains why so much Grüner Veltliner was planted there). Steiner, and his Natural Wine disciples, believed that different energies and lunar cycles were important factors in grape growing. We know now that it wasn't biodynamics that improved the biomass of the vineyards, but that it was actually the proponents' poor personal hygiene.
Right next to the Feiring library are the translated works of Nicolas Joly. Joly was the most vocal winemaker on the subject of biodynamics, and the World's Greatest Wine Library has dozens of copies of Joly's books translated into English from his native language, Space Alien."
If you read Ron's website (The Hosemaster of Wine) on a regular basis, you will understand that it is not necessarily his intention to insult, but he simply puts a very irreverent spin on wine matters that we all often take far too seriously. After all, wine is fun and here to be enjoyed, not endlessly over-analysed.