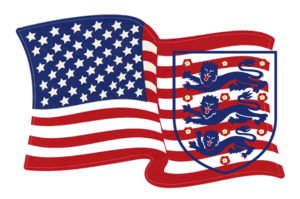 Since 1776, when they signed the US Declaration of Independence, the Americans have been celebrating beating the British, and eventually expelling them from US soil.
Since 3rd July 2018 the English have been celebrating beating Columbia on penalties in the World Cup! (OK, maybe not quite the same historic significance, but a reason to be happy nonetheless).
The English are especially ecstatic as they have a wretched record in penalty shootouts – losing shootouts in the World Cup in 1990, 1998 and 2006, and in the European Championship Finals in 1996, 2004 and 2012.
So whatever you are celebrating today, football or Independence, Happy 4th July!