Archive for the 'History' Category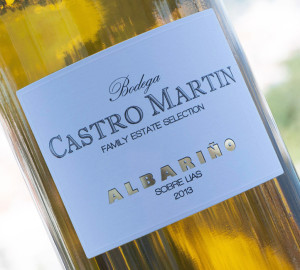 In the vocabulary of wine and wine making a word that crops up quite frequently is 'tradition'. Whether it be used to describe a method of vinification handed down through the generations, or perhaps the ownership of a property that passes from father to son (or daughter), it appears quite frequently, and in many cases is promoted as a guarantee of quality. Of course from a wine making point of view, it's also very important to respect traditions, despite the fact that they are often protected by the rules of Denomination or Appellation. Having said that, innovation is perhaps, equally as important – we can never afford to sit back on our laurels and let the rest of the (wine) world pass us by.
So, what about families? How important is it that you deal with the founders of a business or their descendants? In every country there are famous names, dynasties if you like – Antinori of Italy, Vega Sicilia and Torres of Spain, Château Mouton Rothschild, Famille Perrin and Joseph Drouhin of France and Egon Muller Scharzhof of Germany. The question is, do they really make better wines?
Perhaps family ownership is a bit of a romantic notion, but these days one of the harsh realities is that an increasing number of family estates are slowly and inexorably being swallowed up by the 'big boys' of the wine world. Without naming names, there are now quite a few mid to large-sized bodegas here in our own denomination that are owned by Companies from outside our region (many from Rioja), leaving very few that are owned and managed by the founding families. Of course Castro Martin is one such example of this, as Angela and I run this family business in a very 'hands on' style – never afraid to roll our sleeves up and get our hands dirty. During the harvest, we are right in the thick of it, and by the end of each campaign we really start to feel our age! Exhausted is another description.
I suppose the difference is, that in a family business (and yes, we do have a wine that we call Family Estate Selection), we treat every wine that we make as one of our children, watching it grow and evolve quite literally from bud to bottle. It gives us immense pleasure to prepare pallets to be delivered to different corners of the world knowing that thousands of different consumers, from many different walks of life, will hopefully be enjoying the 'fruits' of our labour.
Family tradition? Yes, it matters!
Recent Posts
Monthly Archives