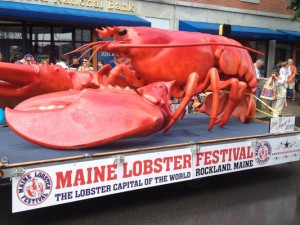 The first Monday of September, is Labor Day in the United States. Celebrated for more than 100 years, it was originally created as a tribute to the contributions and economic achievements of American workers. Traditionally the day would start with parades followed by a festival for the recreation and amusement of the workers and their families. In recent years however, there has been a change in emphasis, away from the parades and displays, more towards a day of fun and relaxation for the family. The most popular activities on Labor Day now include picnics, barbecues and perhaps even a few fireworks.
Of course nothing beats the traditional Labor Day burger-on-the-barbecue, but a fine 'compliment' might be a bit of seafood or perhaps even a serving of Maine Lobster (if you're feeling particularly wealthy). This leads me neatly to the best possible wine recommendation – a chilled glass of Castro Martin albariño…..
Cheers – and have a great Labo(u)r Day!
Recent Posts
Monthly Archives